They say you should never judge a book by its cover, but that is what many buyers do when buying a home. First impressions are vital in the home-selling process, and having great listing photos will go a long way toward bringing in buyers. A buyer's first step when searching for a home in 2022 was
looking for properties online 47% of the time
. That number is up from
41% during the previous year
.

Many buyers now prefer to window shop online when starting their home search, emphasizing the need for good pictures. Let's take a look at some of the ways that you can ensure you have great photos to impress potential buyers.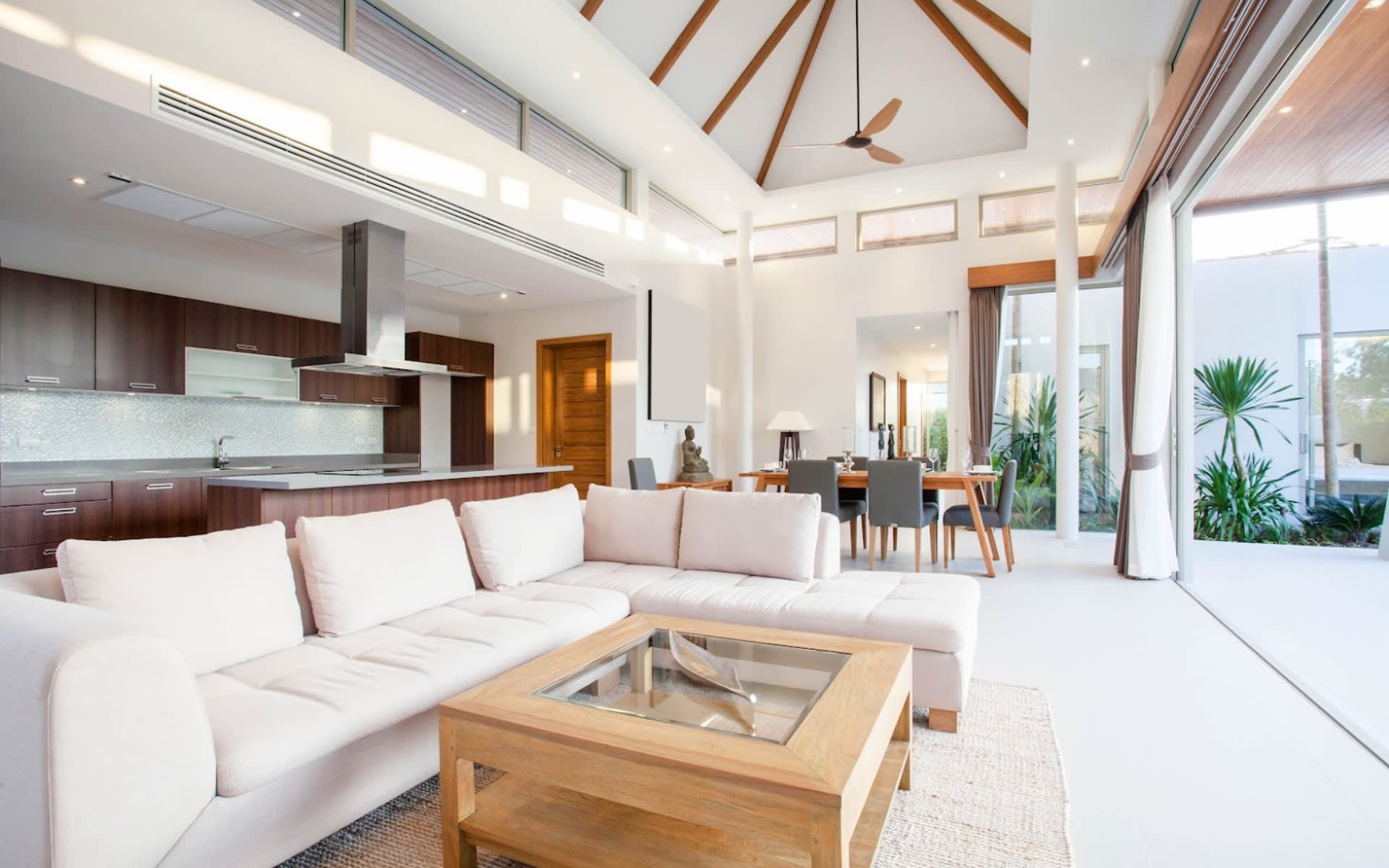 Get rid of the clutter
Our eyes are drawn to things that seem out of place. Toys, shoes, bills, and many other things are part of our everyday lives but serve only as potential distractions in listing photos. Buyers can find it difficult to envision themselves in a home when the current owner's belongings are strewn about. Putting things away helps create a blank slate effect, allowing potential buyers to see where they can put their personal touches on a home.
Set the stage
We all appreciate the personal touches a family puts on their home. Pictures, trophies, and treasured keepsakes add personality that makes a home special. However, those same personal touches are not the most appealing features to potential buyers. Clearing things out and rearranging some furniture makes a home feel bigger and more inviting. Getting rid of that lived-in feeling is important when trying to reach a wider range of buyers.
Call in the professionals
While you may be the master of the selfie, taking high-quality photos of homes is another skill altogether. Important things like lighting and lens choice can mean all the difference in how a photo comes out. With a sale potentially riding on a listing's pictures, many sellers hire professional real estate photographers. Not only will they have the expertise on how pictures should be set up, but they also have all the necessary equipment like cameras, lights, and tripods.
Buy a high-quality camera
If you do decide to give it a go on your own, using a high-quality camera to take your photos is important. Cameras on cell phones have come a long way, but they still lack much of the hardware and accessories that even entry-level standalone cameras possess. Stronger sensors and more lens options for cameras allow for higher-resolution pictures that are less prone to washing out in varied light situations. Details and depth of color missed by a phone camera will pop with a proper camera.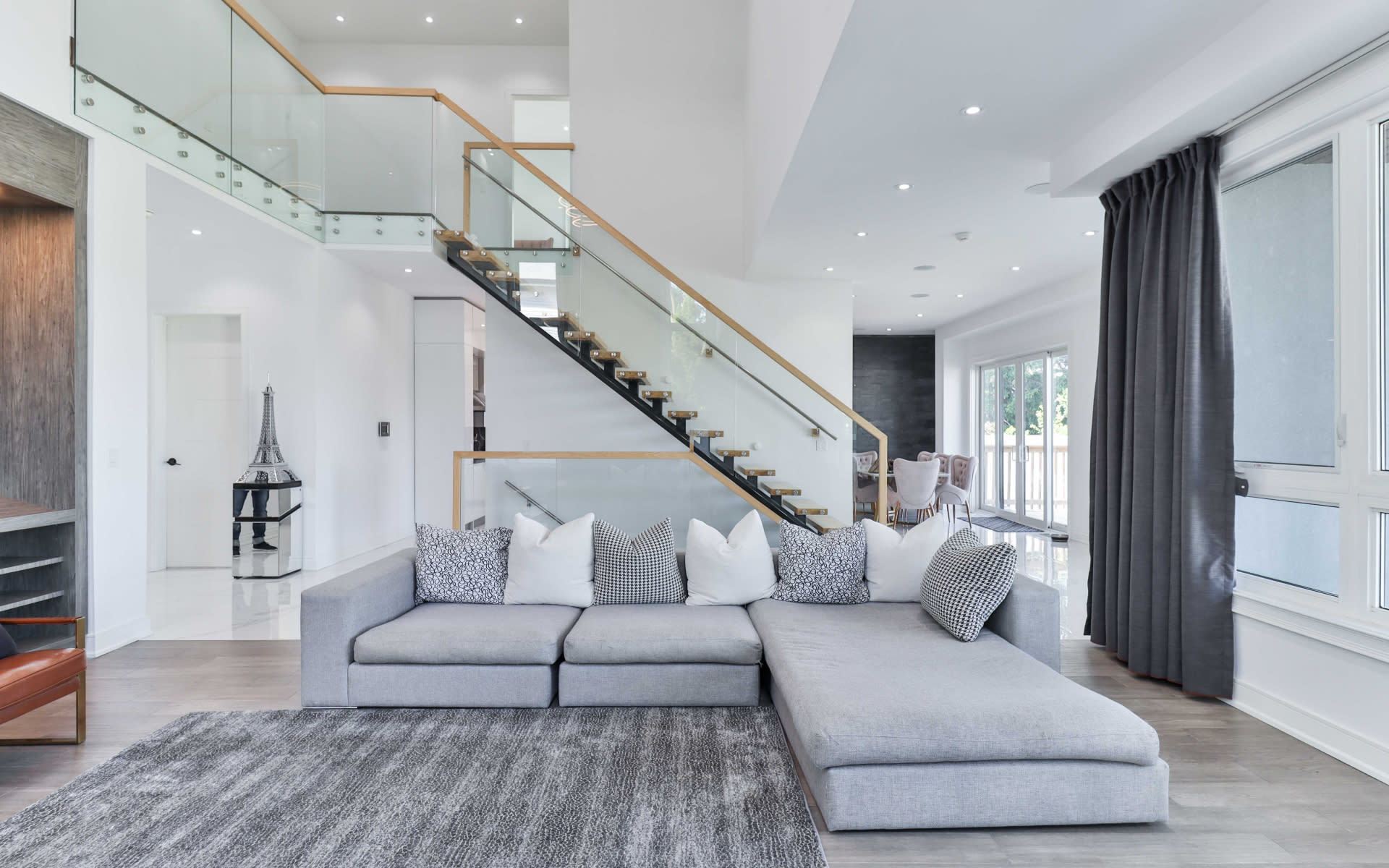 Let the sunshine in
There's no better light for taking great photos than natural sunlight. Indoor lighting can wash out colors or make them appear different than what they are in real life. Throwing open the shades or blinds is another great way to show off any great views that might appeal to potential buyers. Timing when to take photos will also help emphasize how much natural light comes into the home, a feature many buyers appreciate.
Highlight the best parts of your home
As buyers go through dozens of listings in their search for a new home, sellers need to find ways to have their home stand out among the masses. Having great photos of a home's best features can help do just that. A newly-remodeled kitchen, a pristine pool, or a well-equipped office can set a home apart and appeal to potential buyers. Highlighting these features can turn an okay listing into a top-notch one.
It's all about the angles
A beautiful, wide-open room can feel cramped in a poorly executed photo. That's why it's important to consider from what angle a picture is being taken. Standing in a room corner allows much more of the area to be covered in a photo, making the room feel bigger and more spacious. It's also a good idea to take pictures from multiple corners to ensure full coverage of a room and give you options.
Quality over quantity
The cleaning, staging, and picture-taking are all done, and now you have dozens, maybe hundreds, of great photos of your house. It may seem like a good idea to load up all the photos and show off every nook and cranny of your home, but that's not necessarily true. Too many photos can easily overwhelm a buyer, confusing them about what they see. Too few pictures can also be bad, possibly giving buyers a sense you're hiding something. It's important to give enough pictures to show off the great features of a home but leave buyers intrigued and wanting to see the home in person.
Use the correct picture format
With so much going into taking and selecting the right photos of your home, it's important to ensure all that hard work isn't undermined by poor upload quality. Compressed image formats like PNG or JPEG run the risk of losing many of the great details of the original photo. By using the RAW picture format, the image is uncompressed and is what the camera sees without any loss of detail. The files are larger but well worth it to show off a house for sale.
Picking the right color palette
Having fun with colors in your home is a great form of self-expression. Accent walls or whole rooms painted in your favorite color add a flair of personality. However, buyers may have their own preferences. Choosing a neutral color like white, beige, or gray allows buyers to see a blank canvas that gives them creative freedom. These color choices also brighten a room, making the space feel lighter and more spacious.
Post-production tips
Even the best setup and execution of photographing a home will have a few hiccups. Whether the lighting is off or an unsightly distraction is missed in the background, touching up pictures after the fact is common practice in real estate photography. Here are some of the options available to sellers to improve their pictures.

Adobe Lightroom
A photo-editing software available for most consumers, Adobe Lightroom offers an extensive array of options for touching up real estate pictures. The software offers many presets for novice photo editors and more in-depth options for more experienced users. Settings like color, contrast, brightness, and much more can be tweaked with the software, allowing full control of an image.

Box Brownie
Offering everything from basic touchups to full-blown renders, Box Brownie provides a full suite of services for photo editing and more for sellers who may not possess the expertise to do it on their own. An empty house you want to virtually stage with furniture? Want to change the time of day in your photo? Need a new render of an updated floor plan? Box Brownie has you covered.
Choosing the right approach
There is a lot that goes into knowing how to take quality pictures of your house. With a potential home sale at stake, a buyer's first impression is an important factor in the process. If you're looking for advice on taking pictures of your
Fort Lauderdale home for sale
,
Austin Bergman
has over 20 years of expertise and success to help you decide.
Contact Austin
to work with a real estate agent who is committed to getting the
best value for your home
and takes pride in exceeding his client's expectations.